WHY ONGATA RONGAI
Ongata Rongai is the second most affordable area to build in Kenya. The land in Rongai is cheap, and much cheaper than Kitengela by a great margin. And there is a perfect explanation for this.
The area has vast amounts of land that even the myriads of people that are moving in are yet to have a viable impact on asset value in the area. Because of this, buying a house or apartment in Rongai beats human logic.
Land is so cheap that you are better off buying a quarter acre and building your own three bedroom home for the small price of just twelve million. To find such affordable options click here
To find a real estate professional to handle all your real estate need please view here 
Contact number 0702774391
ABOUT ONGATA RONGAI
Ongata Rongai popularly known by the short form Rongai is a middle class town located 17km south of Nairobi CBD and west of Ngong Hills in Kajiado County. Rongai was a Maasai trading Centre until the population increased in Nairobi and people started to migrate to adjacent towns to cater for the rising accommodation needs. 
Financial institutions
Rongai plays host to a number of banks such as Equity Bank, Barclays Bank, KCB and HFCK.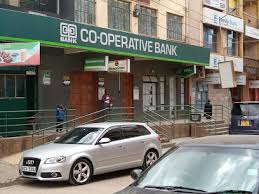 Education
Rongai is also home to schools such as Laiser Hill Academy, Oloolaiser School, Ongata Rongai Primary School, African Nazarene and Multimedia University.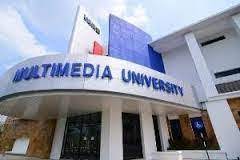 The increase in population has led the town to a plethora of apartments .The area also has the Maasai mall, Quick Mart and the Naivas mall
Ongata Rongai is surrounded by estates such as Kiserian, Langata, and Ngong. One can easily access the Scenic Ngong hills from Rongai through Kiserian Road and the Nairobi National Park through the Langata Road gate. Rongai is also a few minutes' drive from the Wilson Airport.
Recreational Areas in Rongai
If you are considering a family, team building or couples day/night out, then Rongai is just the place for you. I am guilty of frequenting the area every now and then with my loved ones. And the following are some of the places that I love frequenting:
Ole Tepes & Ole Polos Country Club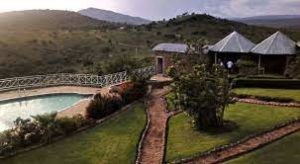 Transport Networks
Rongai is no longer far. The town that not long ago Nairobians only considered fit for outing to enjoy the juicy ribs of Maasai goats is fast becoming everyone's location for putting up a dream home and real estate investment.
When most people concentrate on the traffic jam, a discerning investor sees the upcoming Bomas-Kiserian dual carriageway that will ease traffic, the SGR station and the Kitengela-Rongai bypass that will open up the town. Investors see the appreciation of value and the return they get from their investment. 
Ongata Rongai has emerged as an investment hub for real estate investors seeking high returns. A forecast for residential real estate investments done by analytics firm Data FinTech in the month of September shows that the one-year yield for a 3-bedroom house in the location is expected to be at 22.4%.
In detail, the projected capital gain for 2017 is 22.4% with rental yield at 4.5% giving a total yield of 26.9% according to the forecast. Hawk-eyed investors have over the past months been active in Rongai, which has given the location a positive outlook. And now land price appreciation in 2017 is projected to be 13.3%.
The price per acre of land in the area rose from Ksh. 16.33m in Q1 of 2017 to Ksh. 17.63m in Q3 of 2017.
People are also attracted by the fact that the villas and mansionettes cost less than equivalent properties in other exclusive gated communities in Nairobi and other places with the same level of amenities.
The Villas cost between Sh23.5 to Sh25 million, compared to almost similar developments within small gated communities in nearby Karen which cost between Sh 50 million and Sh100 million.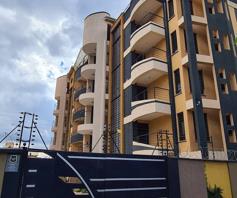 In conclusion, I truly believe Ongata Rongai is the next frontier in real estate. Infrastructure developments including roads in the area are lifting property values significantly. Buyers are also betting on considerable appreciation of the property value within a few years to enable them resale the properties at lucrative margins or get decent rental income from them.
To see more properties available for sale in Ongata Rongai click here