Planning for a Holiday or Vacation in Kenya?
2023 Kenya Vacation Guide
Bury your toes in soft white sand, take a skydive, see the aquamarine Indian Ocean, or enjoy a breeze, sunset, or baby blue sky while taking DAWA, Chama Choma, or a lovely cocktail to refresh your spirit. Use the Kenya Vacation Guide to make your Kenya 2023 holiday a memorable one…
Find the perfect getaway …
Where to stay while visiting.
Did we Miss to include a spot?
Did we miss a spot? Are you an operator of an Airbnb or vacation spot or getaway that we missed or should feature in this article? Kindly let us know –Link to a Form
We need your help to uncover the hidden spots …
Top 10 Ideas For Your 2023 Dream Vacation at Kenya's Coastline of Mombasa.
Bury your toes in the soft white sand while watching soothing waves lap the Mombasa shoreline. The aquamarine water of the Indian Ocean stretches as far as the eye can see, meeting the baby blue sky on the horizon. A lovely cocktail refreshes your spirit like the breeze in the swaying palm trees. The seasides of Mombasa melt away your every concern and rejuvenate your body, soul, and mind.
We help you find the perfect getaway whether you seek water sports, utmost seclusion, or proximity to well-known landmarks. We recommend the North Coast beaches of Mombasa to our guests who want to be closer to the central district island of Mombasa and prefer popular seashore settings with large resorts and hotels.
The four north beaches – Nyali, Bamburi, Shanzu, and Kikambala, offer an array of pastimes, both water, and land-based, including golf, tennis, snorkeling, squash, diving, fishing, and other sports. Families appreciate the affordable accommodations of the North Coast. Quiet seclusion and immersion in beachfront heaven perfectly describe the South Coast of Mombasa. While the North Coast Nyali bridge access draws thousands of visitors, access to the South Coast is limited to air and ferry so visitor levels are much lower.
In some distinct zones, you can practically have the long stretches of sandy seafronts to yourself and a few like-minded guests. The picturesque setting plays host to premier accommodations like Alfajiri Villas (Brad Pitt and Angelina Jolie have stayed here) that make you feel absolutely pampered. Diani Beach, although well-known, still offers a sense of calming tranquility compared to the masses at Bamburi Beach on the North Coast.
The Indian Ocean lies just at your feet inviting you to skim along its surface while water-skiing, windsurfing, and sailing are available in the deep. More serene aquatic experiences are found just below the surface. You are constantly entertained, enchanted, and intrigued by the many colorful and energetic marine species that dart in and out of bizarre coral formations. Should you desire the utmost oceanic adventure vacation in Kenya, AfricanMecca can arrange deep-sea fishing around Mombasa.
The North and South Coast is world-class destinations for amateur, experienced and professional anglers who seek the challenge of reeling in some of the ocean's largest fish. Yellowfin tuna, marlin, kingfish, sailfish, swordfish, wahoo, and many other feisty species await your skill and willingness to engage in a frantic battle of endurance. The South Coast also offers lesser-known beaches, including Msambweni, Galu, Tiwi, Shimoni, and Shelly.
If your ideal East African seashore holiday includes fantasies of a remote island, Mombasa has just the place for you! Two islands – Chale and Funzi, are perfect escapes and havens from the high-pace action adventure of your wilderness safaris in Kenya. Chale Island is a preferred secluded location away from the shore crowds of Diani Beach and is also used as a fine diving and snorkeling base. The reef offers both shallow and deeper experiences, and you may even see a whale shark.
The island also offers areas that are perfect for inland excursions. Even more spectacular isolated beaches and soft blue ocean await you at Funzi Island. The island is noted for turtle species, as well as access to diving and snorkeling trips to Kisite Marine Park, sailing, fishing, ocean kayaking, canoeing, and more! The tidal sandbank opposite Funzi Keys is an unsung paradise. No matter how you envision your seaside travel in Kenya, the beaches of Mombasa exceed your expectation.
Kenya has to be one destination on every traveler's bucket list, and If you have been dreaming of turquoise blue water, palm trees, and white sandy beaches, then Mombasa is the place to be. It also has a rich history and vibrant culture. This is a guide on how to have a memorable experience in Mombasa.
SkyDiving
Dare to jump from 10,000 feet in the air?
Take a quick 1-hour drive to Go jump Kenya, A magnificent skydive center located directly on the beautiful, white sandy beaches of vipingo.
Visit Haller Park
Tortise at Haller Park. This nature park is located in Bamburi, Mombasa. It is a sanctuary for the Aldabra tortoise, giraffes, monkeys, hippopotamus, and more. Enjoy a walk through the botanical gardens, feed the giraffes, and get up close with a variety of animals at Haller Park.
Explore Fort Jesus
Fort Jesus.
The Portuguese built Fort Jesus in the 16th century to protect the town from invaders. It is now a museum that gives an insight into the slave trade era and the rich history of Kenya.
Sail to Wasini Island
Wasini Island dolphins
Sail on a dhow to Wasini Island. This is an opportunity to spot dolphins and go snorkeling. A Wasini Island tour comes with authentic experiences like visiting the Shimoni caves of the slave trade era, and Swahili villages, and enjoying delicious meals in Wasini Village.
Dine at Ali Barbour's Cave Restaurant
Ali Barbours cave restaurantr
Experience fine dining in a candlelit magical cave and star gazing as you enjoy a seafood meal. They named this restaurant after Alibaba and the Forty Thieves. The cave restaurant offers free pickup and drops off to hotels around Diani Beach. It is a must-visit for a couples' hotspot.
Unwind at Diani Beach
Camels on Diani Beach
The white sandy beaches, palm trees, and turquoise blue water are one of the best things it offers. This is one of the most popular beaches in Mombasa, Kenya.
Visiting Kenya's Coastal Belt? Where to stay
Book a Cheap Fully Furnished Luxury Apartment or Villa at Kenya's Coastal Belt
Amazing deals for a furnished apartment or villa in Kenya's Coastal Belt, including Mombasa Mainland, North Coast, and South Coast.
Get Started
We have many affordable options that will make your vacation memorable. Our process is Hassle FREE!
Book a Cheap Fully Furnished Luxury Apartment, Villa, or Home on Mombasa Island
What our Clients Say
We have Prime Plots For Sale and you can buy a Kenya plot for under 1 million Ksh: Hurry and Book Your Plot Now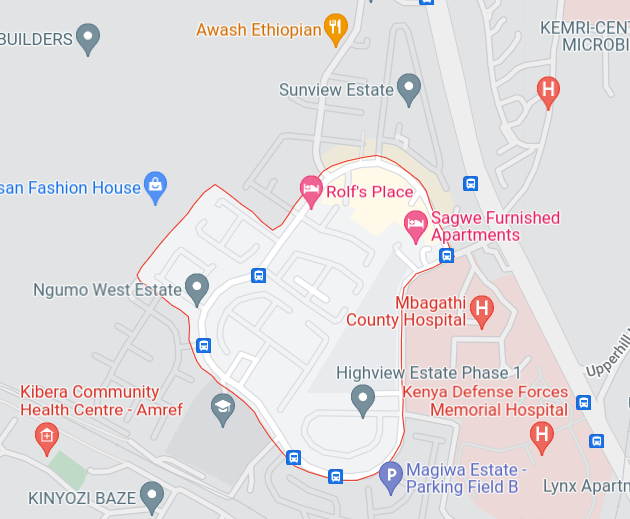 Ngumo Real Estate Properties presents an amazing opportunity for any real estate investor looking at Nairobi
We look at how you can easily do a title deed or land search online on Ecitizen in Kenya.
Subscribe to our Newsletter
BE THE FIRST TO KNOW. We will not scram upsells down your throat. Nobody has time for that!
Search for your Dream Home
Get Started
It's easy! Search by Town, Neighbourhood, or even price or type of property
Search and Book a Fully Furnished Apartment or Villa in Nairobi, Mombasa, Kisumu, and Upcountry
We have amazing furnished apartments in Mombasa Islands, Kilifi, Watamu, Nyali, Malindi shelly beach, and others.
Top 10 Ideas For Your 2023 Dream Vacation at KENYA'S CountrySide
Wildlife Tours
Kenya Countryside is a hidden gem for amazing deals for domestic and international tourists. Discover Kenya's countryside and enjoy Wildlife parks, Eco-tourism spots, and many others We look at 35 amazing hotspots
Kiambethu Farm,
Aberdare National Park Nyeri
Solio Game Reserve Nyeri
Karunguru Coffee Estate-Ruiru
Thomson's Falls- Aberdare National Park Central
Evergreen Park Kiambu Central Province Parks
Gatamaiyu_Forest-Kikuyu_Central_Province
Kareita Cave and Waterfall 3 Caverns & Caves • Waterfalls
Solio Ranch (Nyeri)
Fourteen Falls Thika.
Red Hill Art Gallery (Limuru).
Waterfalls Inn Tigoni Kiambu
Mt. Kipipiri Nyahururu Kenya.
Sagret Gardens Kiambu
Browns Cheese Kiambu
Makutano Waterfall
When visiting Kenya's upcountry we have a variety of lovely deals on where you can stay. Make your selection based on budget
We have amazing furnished apartments in Kisumu, Eldoret, Naivasha, and others.
Kiambethu Farm, Limuru-Central Province
Ecotourism Tour & experience
Plan to arrive at 11 am. Meet Fiona the owner and start with a lunchtime tour. You will learn about the history of the farm, the tea-making process, the indigenous forest plants, and their traditional role. Look out for the Colobus monkeys as they wander in the gardens.
2. Aberdare National Park Nyeri: National Parks • Parks
The Aberdare is home to leopards, the rare bongos, giant forest hogs, elephants, and other amazing game…
3. Solio Game Reserve Nyeri Central Province.
Nature & Wildlife Areas
But other animals thrive here in sheer numbers, and bird life is incredible, can't wait to be back soon.
4.8 Karunguru Coffee Estate-Ruiru Central Province
Farms
Tour the Karunguru Coffee farm and get a farm walkthrough and get to learn the different stages of the coffee trees…
5. Thomson's Falls- Aberdare National Park Central
6. Thomson Falls Nyahururu Central Province Waterfalls
The falls are worth a visit and stop by to admire nature
7 Points of Interest & Landmarks
There is a spacious setup where Christians make religious pilgrimages. The ever-flowing spring water is considered as…
8. Evergreen Park Kiambu Central Province Parks
Took the family here and really enjoyed our day out here! A good change of environment! We brought our utensils to cook…
Bongo Asili put together a great package for a small group of us traveling from the Fort Myers, FL area to central…
Located in Kikuyu Central_Province the Gatamaiyu Forest is off the beaten path and is easily accessible from Nairobi.
11. Kareita Cave and Waterfall 3 Caverns & Caves • Waterfalls
The Kareita Cave and Waterfall is in a forest that is home to many birds and other interesting animals. You will get to enjoy the views of indigenous trees and large ferns as you walk…
12 Solio Ranch (Nyeri) .
If you want to see unlimited rhinos, this is the place. There are also other animals such as lions, leopards, hyenas…
13 Fourteen Falls Thika.
Visiting this site from Nairobi will take you around 1h30 to 2h. The road is good, except for the last 5 km. You may have…
14 Red Hill Art Gallery (Limuru).
Art Galleries
15. Waterfalls Inn Tigoni Kiambu
Do you want a very peaceful place? There were a few picnickers but it didn't feel crowded. We had our space. The waterfall was…
16 Mt Kipipiri Nyahururu Kenya.
17. Sagret Gardens Kiambu
18. Browns Cheese Kiambu
Farms
19. Makutano Waterfall
Waterfalls
Nairobi Kenya – Top Ideas For Your 2023 Dream Vacation
The Giraffe Centre
The Giraffe Centre is the creation of the African Fund for Endangered Wildlife (A.F.E.W. Kenya), a Kenyan non-profit organization. Their main purpose is to educate Kenyan school children and youth on their country's wildlife and environment, as well as give local and international visitors an opportunity to come into close contact with the world's tallest species, the giraffe.
Nairobi National Park,
The Nairobi National Park is a short drive from Nairobi's central business district. Wide open grass plains with a backdrop of city scrapers and scattered acacia bush are home to a diverse range of wildlife, including the endangered black rhino, lions, leopards, cheetahs, hyenas, buffaloes, giraffes, and over 400 species of birdlife. Visitors can enjoy the park's picnic areas, three campsites, and hiking trails.
Nairobi National Museum
The Nairobi National Museum has both temporary and permanent galleries that attract both students and tourists. The permanent galleries are as follows: The Cradle of Humankind gallery; The Story of Mammals gallery; The History of Kenya gallery; Cycles of Life gallery; Numismatic exhibition gallery; and Asian African Heritage exhibition gallery.
Karura Forest
The Karura Forest Reserve is an urban upland forest located on the outskirts of Nairobi, Kenya's capital. The forest provides eco-friendly opportunities for Kenyans and visitors to enjoy a leafy green respite from the hustle and bustle of the city by walking, jogging, or simply sitting quietly and experiencing nature in all its diversity.
The forest has;
A 15-meter waterfall
Archaeological sites(recently excavated, artifacts, being analyzed.
An old chimney incinerator – used by the central bank for the burning of decommissioned currency up until the mid -1990
An abandoned stone quarry pond, now called Lily lake
Caves are considered to be sacred by many and steeped in Kenyan history (they were formerly used by the Mau Mau freedom fighters as hideouts during the struggle for independence)
Patches of bamboo
Marshlands that attract bird life including winter migrants from Europe and Asia
Serene grooves of secondary and primary indigenous trees.
5. Kompass – Ngong Hills
Kompass is located inside the famous Ngong Hills in Ngong. It is just an hour away from Nairobi through Ngong town and can be accessed by public or private means. There is an entrance fee of Kshs. 200 per adult to access Ngong Hills and they charge Ksh. 1,000 for zip lining. Their zipline is about 250 meters long over the expansive Ngong forest.
6. Paintball furry Waterfront
Paintball is a sport or entertainment in which the objective is to knock out/eliminate your opponent by hitting a ball with paint fired from a Paintball Marker. Paintball is played with a potentially limitless variety of rules and variations, which are specified before the game begins. Paintballs are made of a special non-toxic, biodegradable, water-soluble paint.
7. Railway Museum
The Nairobi Railway Museum was established in 1971 to preserve and display the relics and records of the railways of East Africa and is located adjacent to the Nairobi railway station. The museum's collection of locomotives is increasing with the addition of some early diesel locomotives and, examples of passenger coaches,
8. Nairobi Arboretum
Nairobi Arboretum was established in 1907 by Mr. Batiscombe, then Deputy Conservator of Forests, to try out introduced forestry trees for Kenya. It is located along state house road in Kilimani. The Arboretum occupies 30 hectares and holds over 350 tree species and offers a great space for walks, picnics, and events.
Where to stay in Nairobi
Where to stay while in Nairobi
Get a Cheap Nairobi Fully Furnished Luxury Apartment or Villa.
Deals for a furnished apartment or villa in Nairobi metropolitan city comprising Kilimani, KIleleshwa, Lavington Eastern Bypass, Ruaka, and Westlands. Make a memorable first and last stop as your vacation or conduct business in Kenya.
Did not find what you are looking for? Let us find it for you. Please tell us briefly what you are looking for and we shall find it for you.
We have a variety of lovely deals on where you can stay. Make your selection based on budget