Exclusive Ocean Front 3 Bedroom Furnished Apartment In Mombasa-Nyali For Rent-280K- Ref-775
From

280.0 K /=

/ Slightly Negotiable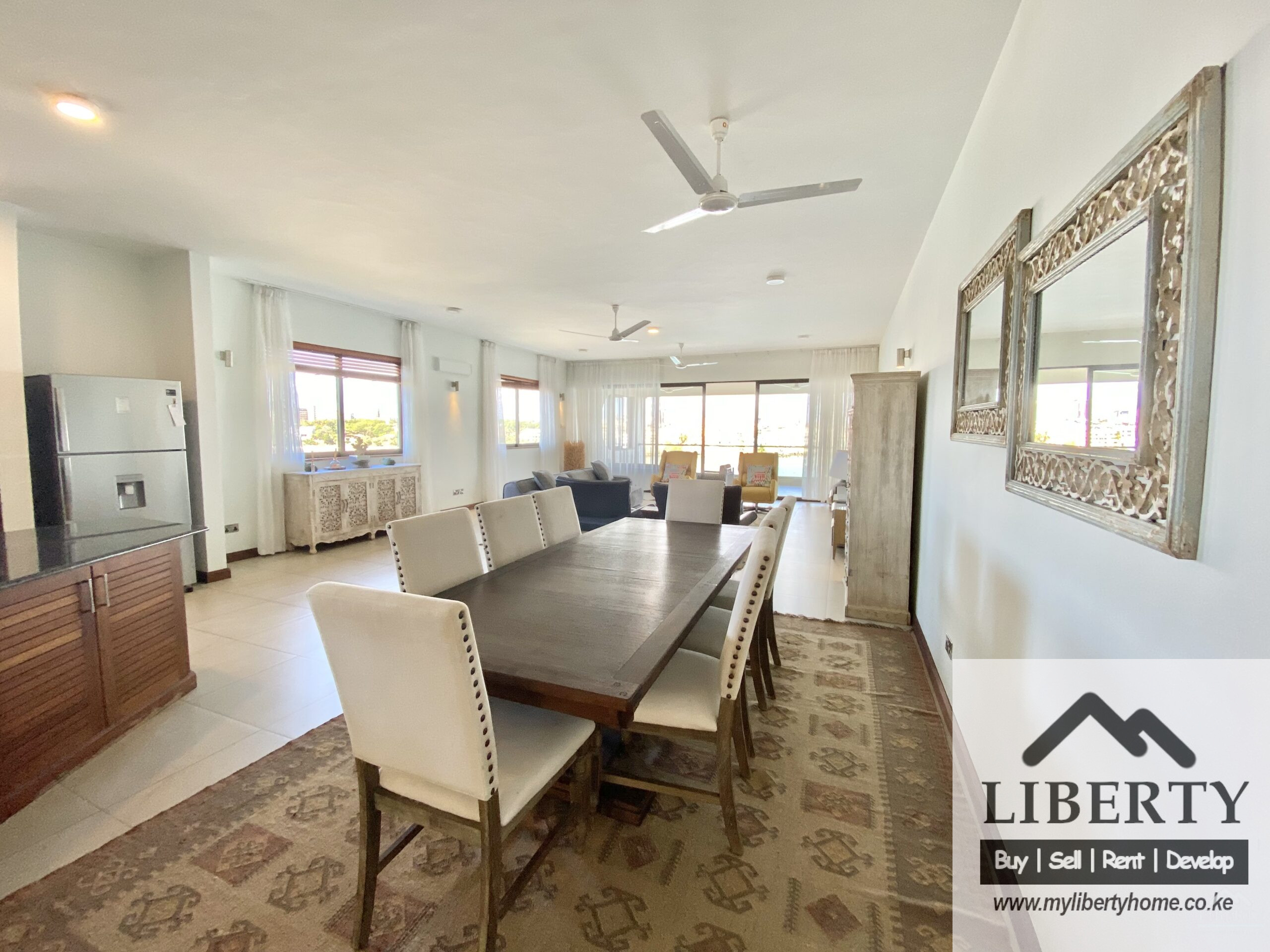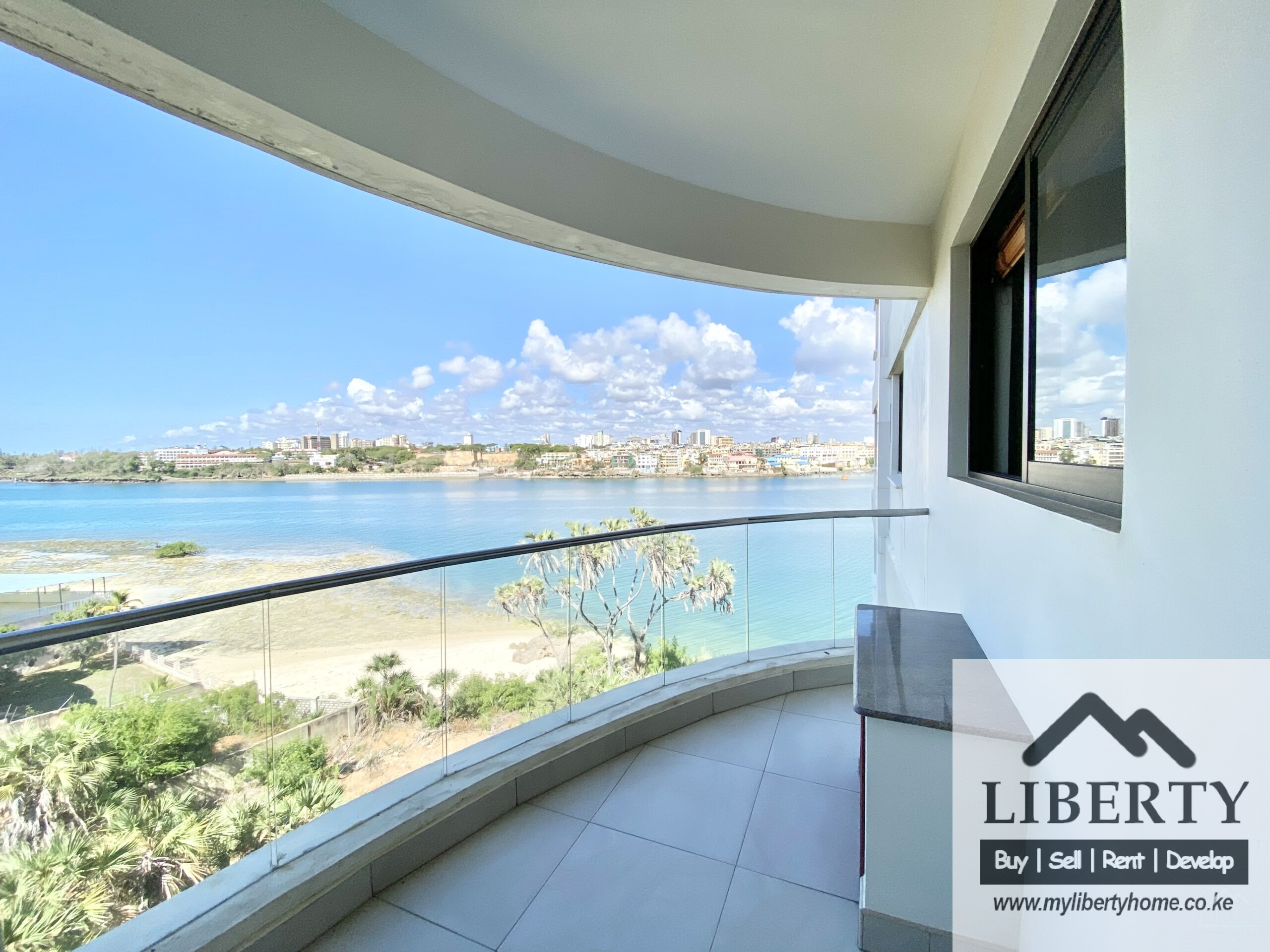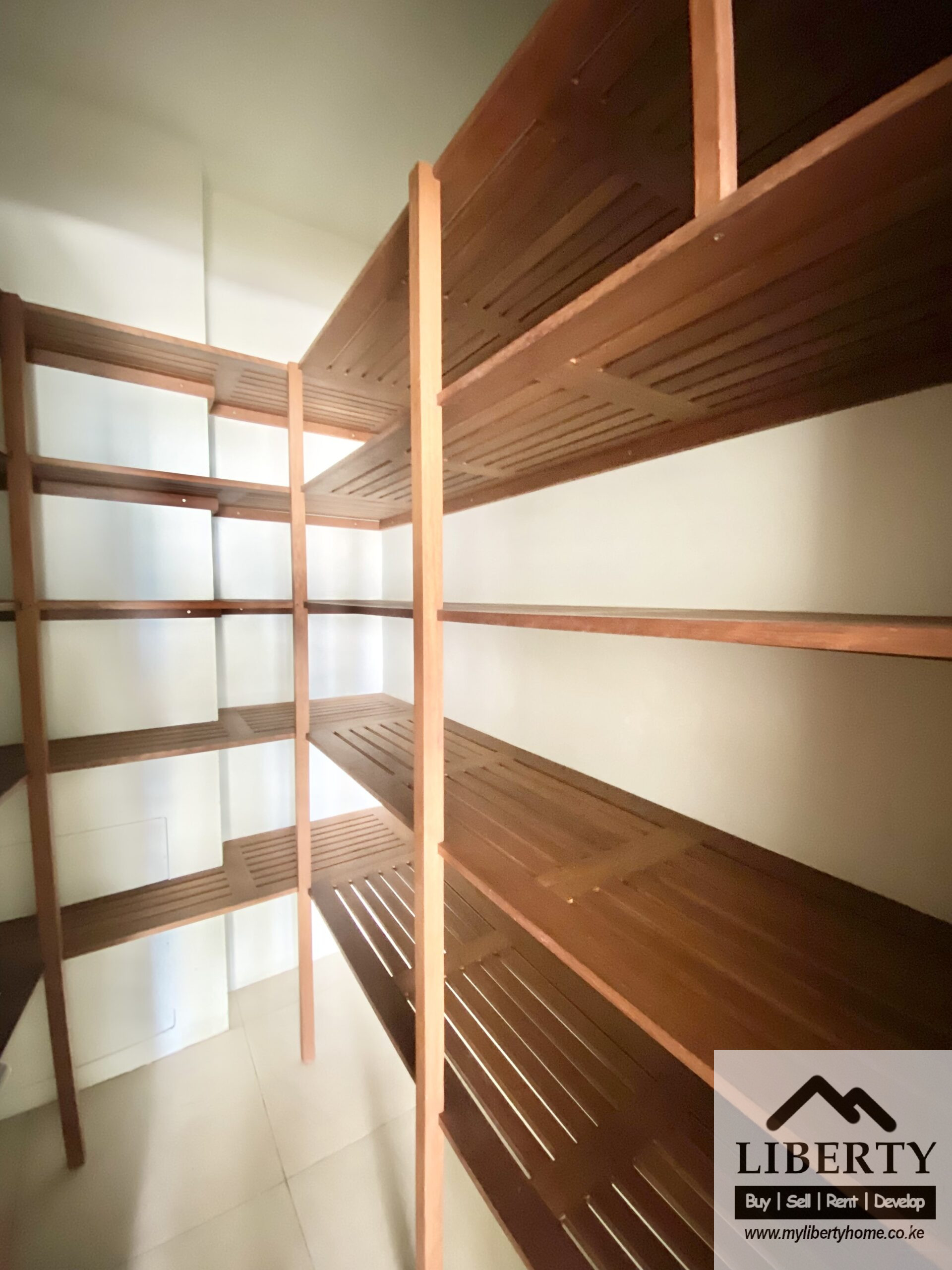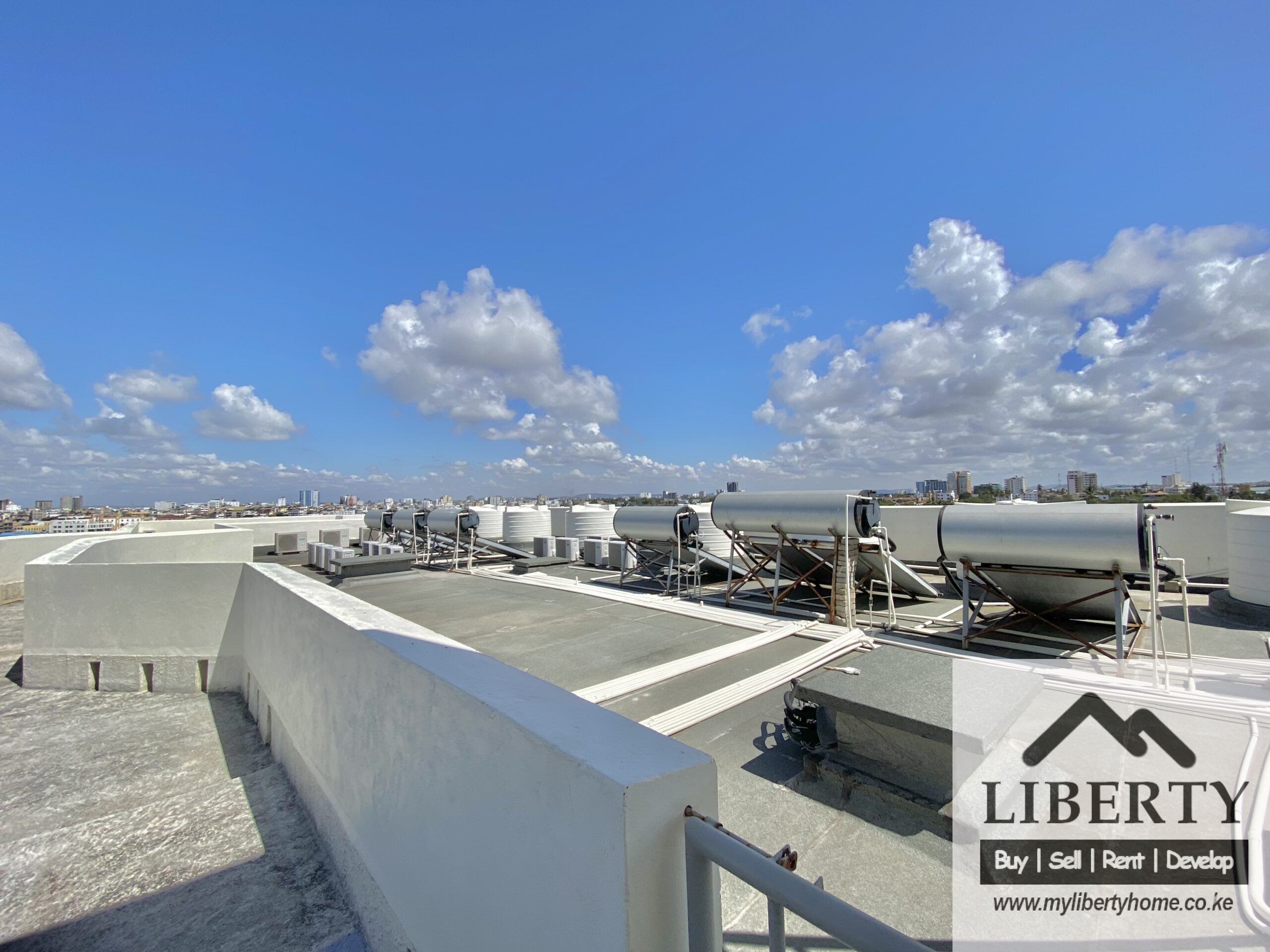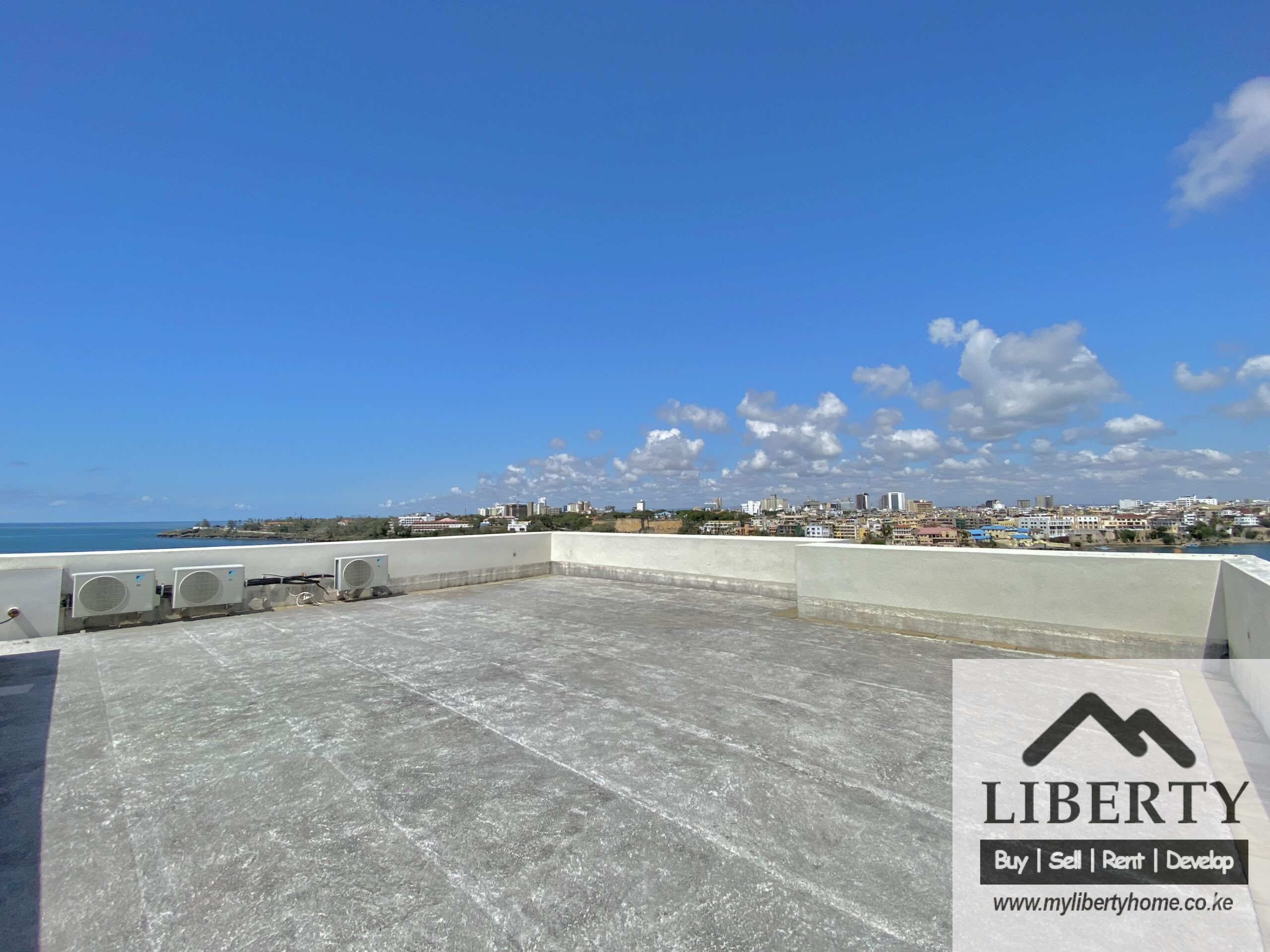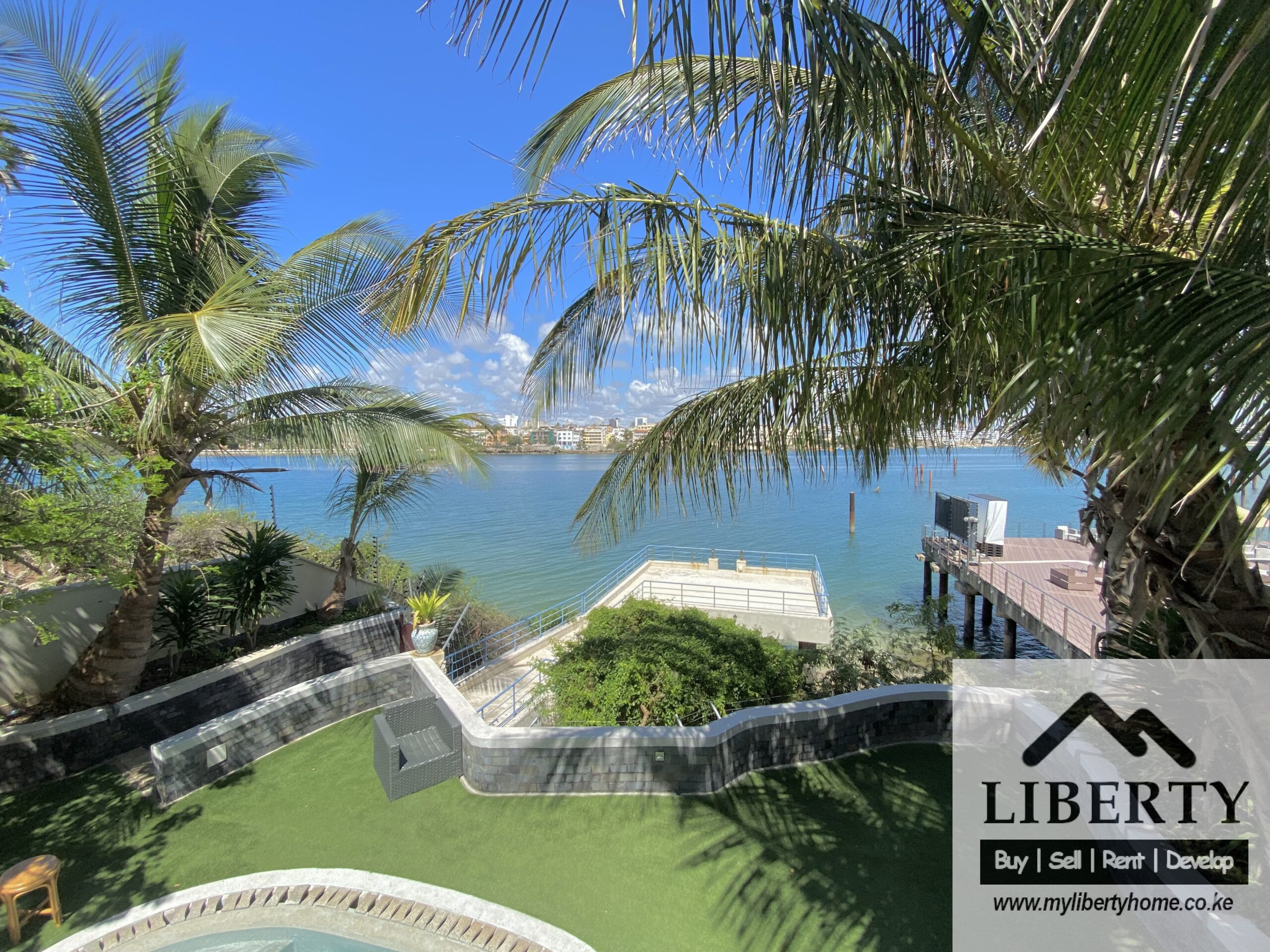 Description
PROPERTY SEARCH ALERT
Welcome to this luxurious oceanfront apartment, located on the 5th floor of a prestigious development, offering front row breathtaking views of the ocean. This exclusive 3 bedroom property has been designed with the utmost attention to detail, providing a lavish and opulent lifestyle. Let's take a closer look at this amazing apartment.
Upon entering the apartment, you are greeted with a wide corridor decorated with exquisite frames on your sides, the corridor flow into an expansive living area, featuring an open concept floor plan, the living room features elegant furnishings and décor that perfectly blend modern and traditional design elements. The living room has large windows that allow natural light to illuminate the space, giving it a warm and inviting atmosphere. The living room also opens up to a balcony that offers an unobstructed view of the ocean, making it the perfect place to relax and unwind after a long day.
The kitchen is equipped with state-of-the-art appliances and utensils, including a refrigerator, microwave, oven, and a inbuilt 4 burner cooker, as well as ample storage space for all your cooking essentials. The kitchen's sleek wooden design and top-of-the-line finishes make it a chef's dream, perfect for preparing meals for family and friends. The dining area is adjacent to the kitchen and is perfect for entertaining guests.
The 3 bedrooms in this luxurious apartment are spacious and beautifully decorated, each featuring a comfortable king-size bed, high-quality linens, and ample closet space. The master bedroom boasts its own ensuite bathroom, complete with a luxurious bathtub and separate shower, as well as double sinks and elegant fixtures. All bedrooms have private balconies, 2 of which offers stunning views of the ocean, perfect for relaxing and enjoying the beautiful sunsets while drinking coffee. whereas the last balcony offers a excellent view of the lush green surrounding.
The apartment has an office space that provides a serene and peaceful working environment, away from the hustle and bustle of the city. The guest bathroom is tastefully designed, offering a luxurious and relaxing experience. One of the standout features of this apartment is the three-tiered infinity pool that offers a perfect place to relax and unwind while enjoying the stunning view of the ocean. The rooftop event area is perfect for hosting events, parties, and barbecues, with stunning views of the ocean and the city skyline.
The apartment complex has top-notch security systems, ensuring that residents can enjoy their stay without any concerns for their safety. The apartment is fully air-conditioned, providing a comfortable and relaxing environment even during the hottest months.
The apartment complex has underground and overhead water tanks, ensuring that there is always a constant supply of water. The apartment complex is also equipped with solar panels, providing an eco-friendly and sustainable source of energy. The complex also offers free Wi-Fi to residents.
Finally, the apartment complex comes with a servants quarter, providing an extra level of comfort and convenience to residents and a laundry and pantry room. Overall, this 3 bedroom luxurious ocean front apartment on the 5th floor is a stunning retreat that offers a premium living experience. With its unbeatable location, high-end finishes, and luxurious amenities, this apartment is a rare find that is sure to impress. Book a viewing today and let me show you what true coastal real estate looks like.
This Exclusive Ocean Front 3 Bedroom Furnished apartment in Mombasa-Nyali is located in Nyali near English point marina.
Why Rent this lovely Exclusive Ocean Front 3 Bedroom Furnished apartment in Mombasa-Nyali
INVESTMENT POTENTIAL –  Real estate in Nyali Mombasa has shown a steady appreciation over the years, and owning a beachfront apartment could be a smart long-term investment. If you choose to rent out the apartment, you could also earn rental income.
PRIME LOCATION – unrestricted ocean front views with close proximity to every social amenity you could ever need.
LIFESTYLE – A beachfront apartment in Nyali can offer a luxurious lifestyle, with stunning ocean views and access to high-end amenities and features. Perfect for a high-level expatriate or executive. Not to mention a in-house office to conduct business meetings.
SECURITY – Security is a top priority in this complex,  offering 24-hour security surveillance, gated access, 24/7 security patrols and fingerprint access. This can give you peace of mind knowing that you and your family are safe.
HIGH-END AMENITIES – Many beachfront apartments in Nyali Mombasa come with high-end amenities such as swimming pools, fitness centers, and private balconies. These amenities can add to your overall quality of life and make your stay more comfortable.
Tags: exclusive ocean front 3 bedroom apartment for rent, 3 Bedrooms, Nyali Apartment for Rent
Rent this lovely Exclusive Ocean Front 3 Bedroom Furnished apartment in Mombasa-Nyali near English point marina and Close to shopping malls, clubs, restaurants, and schools.
Address
Address:
Nyali, Mombasa, Kenya
Country:

Kenya

Province / State:

Mombasa

City / Town:

Mombasa

Neighborhood:

Nyali
Open on Google Maps
Property ID

775

Price

From

280.0 K /=

/ Slightly Negotiable

Property Type

Apartment

Property status

Rent

Rooms

10

Bedrooms

3

Bathrooms

3

Year Built

7/1/2018

Size 380 m2
Label

Hot Offer, Just Listed
Walk Score